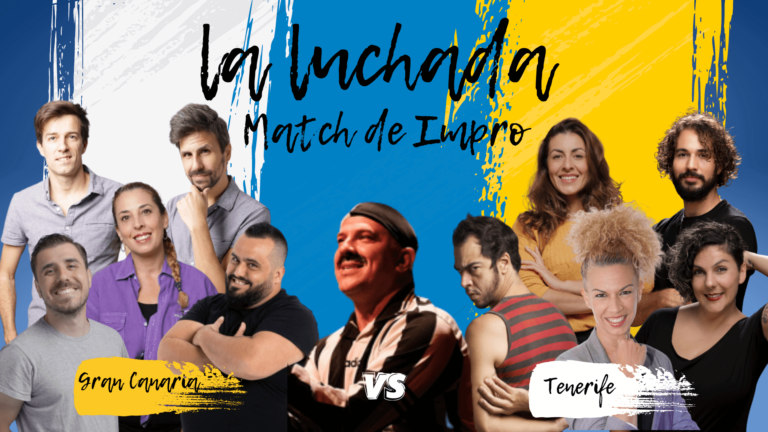 The improvisation match is a competitive theatrical performance format created on October 21, 1977 in Quebec, Canada.
In "La Luchada Impro" the IMPRO Canarian derby is played, Gran Canaria vs. Tenerife. Different improvisers from both islands compete to win the game, a fun format, where teamwork, competitiveness and audience participation generate an atmosphere of celebration and excitement.
Playing for Gran Canaria: ImproCanarias; Romina Vives, Alejandro Rod and Adrián Torrijos, Impropio's improviser; Efraín Martín and Kike Pérez.
Playing for Tenerife: Imprudentes Teatro; Irene Álvarez and Guacimara Gil. Iratxe Menalbert of Cía. Taramela, Javier Socorro; free improviser and together with them Aarón Gómez.
A unique and unrepeatable show where we will have the presence of the best international referee: Héctor Rafael Altamirano, who will be in charge of the compliance of the rules and the smooth running of this fight.