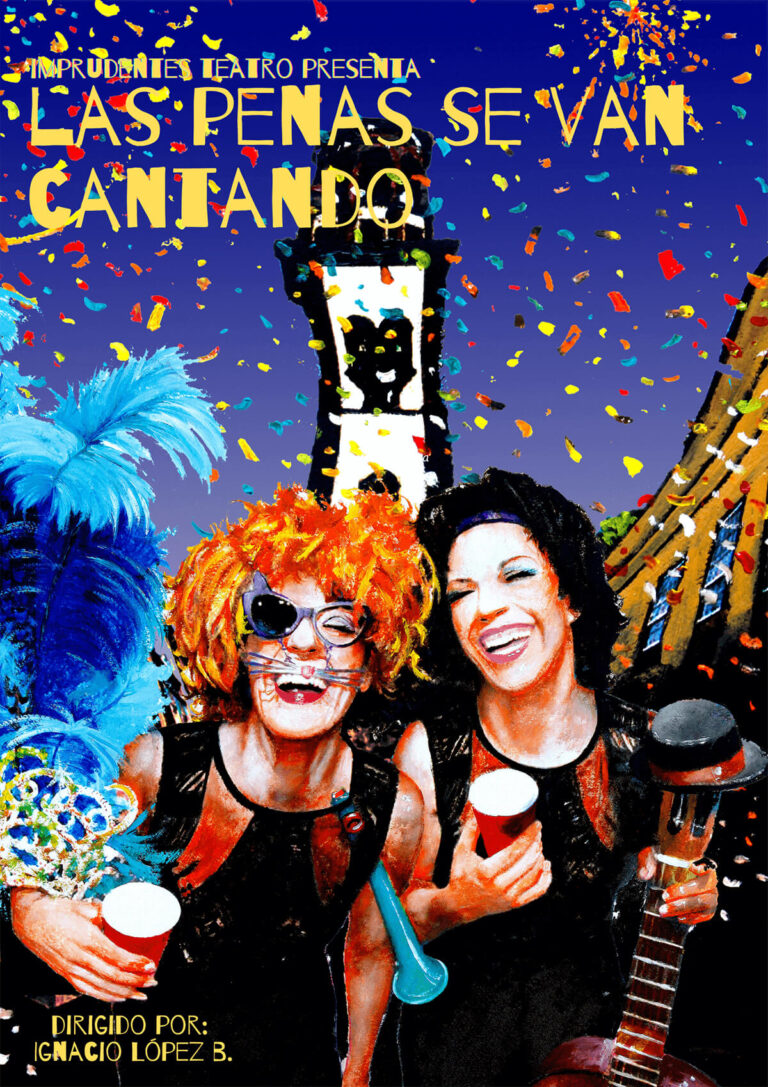 The sorrows are sung, it is a song to life and happiness. In an uncertain and fearful time, "Imprudentes" proposes the creation of an improvised comedy that makes the audience enjoy, laugh and forget their worries.
Two actresses, Guacimara and Irene, imagine a Carnival night from the moment they start dressing up until dawn. During the course of that night they reflect on the joy of living; friendship, memory, traditions, freedom and the carnival spirit brought to life itself.
It is a song to life through comedy, with musical dyes, cabaret and lots of improvisation.
It is a crazy and funny comedy where the Improvisation is disguised as Carnival or where Carnival is improvised.