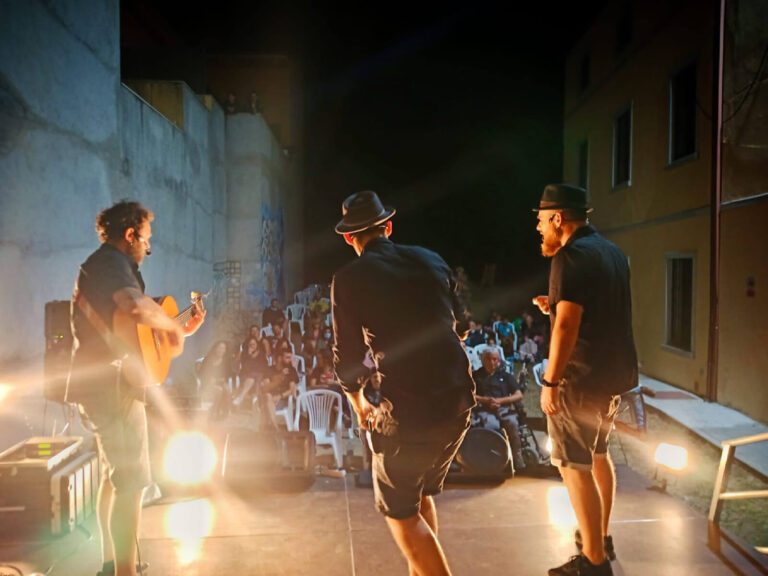 A party where anything goes: they will invent songs with catchy choruses, create stories with hilarious endings and dance uncontrollably to never-before-heard tunes.
Fully interactive: the audience decides what they want to see. With their participation, we achieve situations of complicity, pleasant and fun.
Quality humor: all the members of the group are trained in theatrical comedy and perform in different companies such as Yllana, ImproMadrid, etc.
Duration and format: the duration and staging of the show can be adapted to the characteristics of any type of space.
It is not a concert. It is not a play. It's all that and more