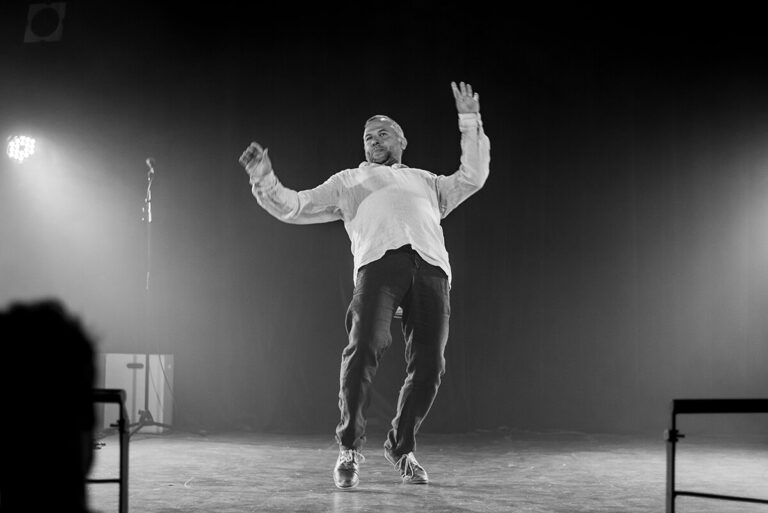 Only 1mpro. An actor and a musician improvise theatrical pieces based on phrases written by the audience.
Improvisations that pay tribute to authors, genres and literary, cinematographic, television and, of course, theatrical styles: Julio Cortázar, Jorge Luis Borges, Gabriel García Márquez, verse, Shakespeare, horror…
The one-man show Solo de Impro is a bridge that unites theater and literature, as it explores literary genres and styles never before visited by improvisational theater, such as Cortázar style, García Márquez, Sábato, Borges, Poética tanguera, Shakespeare, Kafka, Divine Comedy, Beat Generation, biblical and many more. In addition to "classic" categories such as horror, suspense, police, Italian cinema…
Solo de Impro has been performed all over the world and has toured the most prestigious festivals. The show is totally interactive, based on free phrases that the spectators write at the beginning of the show and paste on the costumes that the improviser will wear.