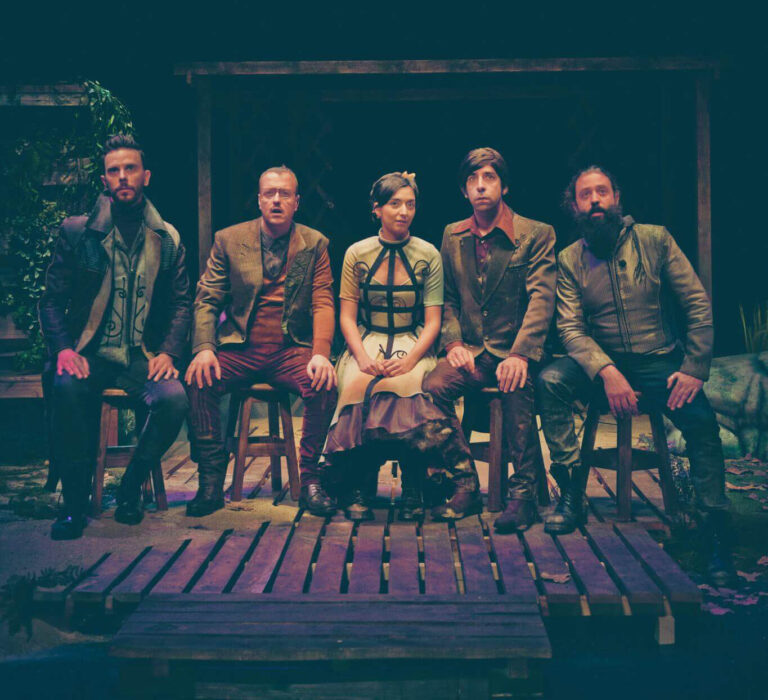 Jardines (Short Interviews in Unexpected Gardens) is a play about unexpected gardens) is a play about our time, our our time, our contemporaneity, our present.
Five characters, through a battery of questions, interrogate the audience about love, time, fear, their present and memories.
The questions are followed by brief interviews with five volunteers from the audience. Based on their answers, the five main characters imagine and recreate possible theatrical scenes based on these interviews.
From there, the characters enter an unknown, unexpected garden, searching for answers to their doubts, fears and longings.
"Gardens" is based on the desire to know more, to ask questions, to ask ourselves, to "get into gardens" and explore them, conquer them, inhabit them, or simply… walk them.