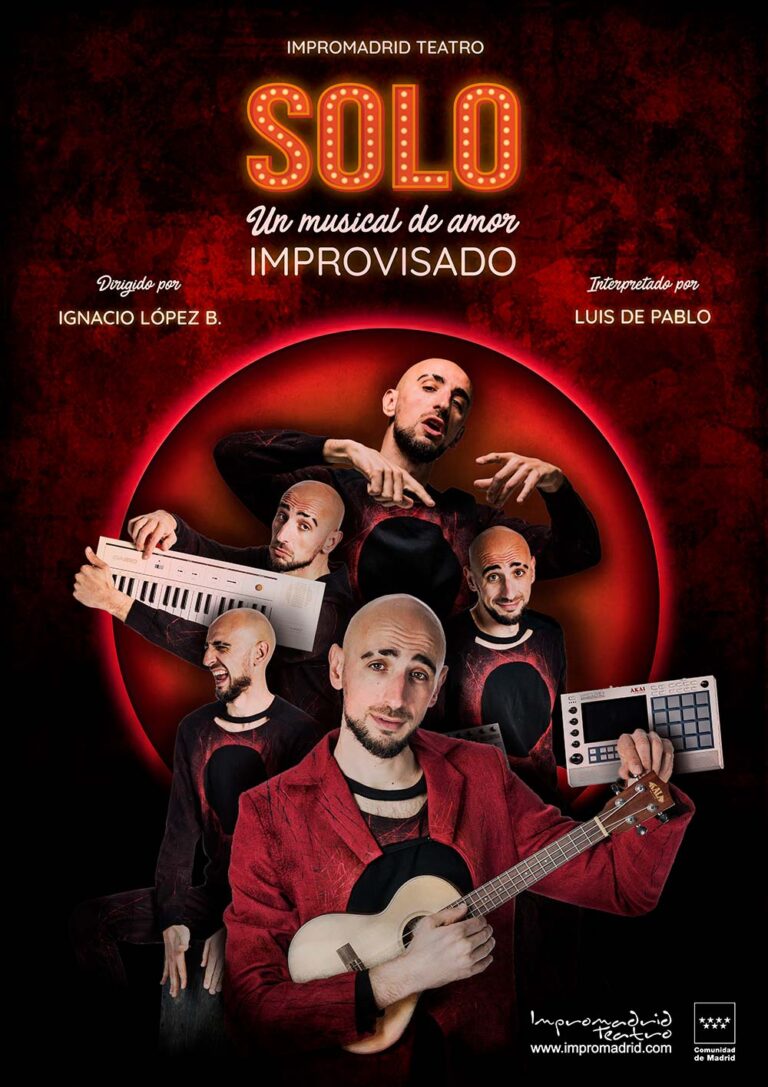 SOLO. AN IMPROVISED LOVE MUSICAL
They say that love is in the air but, for Claudio, the air in his hometown is stale. So, loaded with his music as a suitcase, he returns to his mother's village where the smell of the countryside, the fresh air and the impertinent cupid will enter through the window of his heart. From that moment on, a musical, unpredictable and passionate journey in search of love begins.
"Solo. Un musical de amor improvisado", is a theatrical piece in which a single actor (Luis de Pablo) creates live the music and lyrics of fourteen songs so that we can accompany him in his unique love story.
It is a musical: a primarily sung play. It is a monologue: a single performer creates, interprets and tells the story. It is an improvised play: each performance is unique and original because it is built from the proposals of the audience. It's about love: What better way to face love than through music?